---
Extreme Escape in San Antonio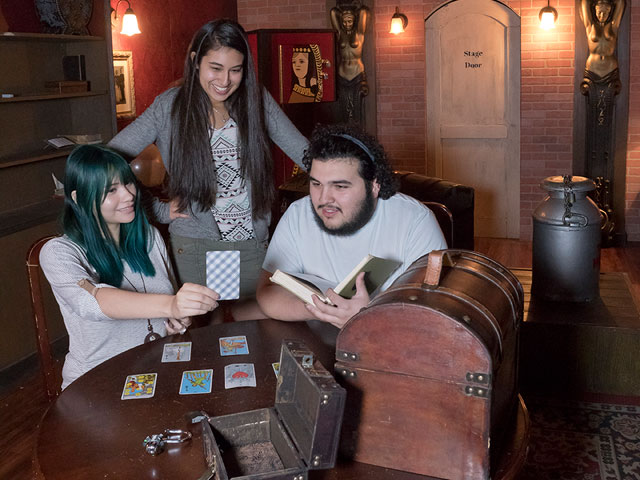 In a not-too distant future, the zombie apocalypse has wiped out everything you know. And in a few minutes, the hungry horde will find you. With just minutes to spare, you've got to find the antidote. The clock is ticking; are you up to the challenge? This is just one of four exciting and engaging scenarios to experience at Extreme Escape, an escape room attraction in San Antonio. Feel a rush of adrenaline as you use your wits and your strength to find clues and solve puzzles with your friends and teammates. Get out in an hour to take home some serious bragging rights.
Each of Extreme Escape's four rooms provides their own unique challenges. Discover what they are below.
---
Master of Illusion
The year is 1929 and you've wandered into the Master of Illusion's trap. You and your team have just an hour to put the clues together and unravel the mysteries or else he'll make you disappear.
---
Mutiny
You have been locked in the hold of an infamous pirate captain's ship. A violent storm rocks the boat and the captain has abandoned the ship. Can you escape before it's too late?
---
Undead
It's you against the zombie horde with humanity's survival at stake. No pressure, right? Work with your team to find an antidote before time runs out or it's you who will be on the menu.
---
Trapped Below
Journey hundreds of feet below terra firma to search for the infamous Rockefeller Treasure and get out in one piece. Sounds easy until the elevator shaft you descended begins to collapse. With time short and untold riches on the line, you need to work with your team to get out alive.
---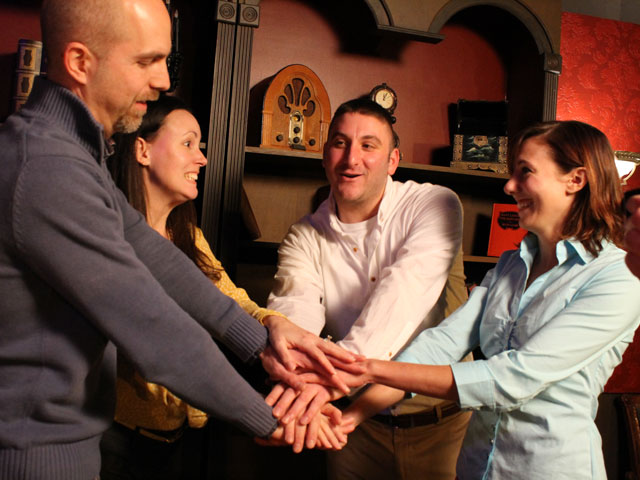 Ready to test your mettle in one of these action-packed adventures? Visit Extreme Escape's website to choose your room and book your tickets. Although each room needs 10 players, you don't need to have a group that large to play. Instead, you'll be matched with another group to complete the team. You can have your own exclusive experience with fewer than 10 players, but you'll need to pay the full price for the room.
Perfect for nights out with friends or as a corporate team building exercise, Extreme Escape offers all the high-stakes fun you can handle.
---
---