---
Mesquite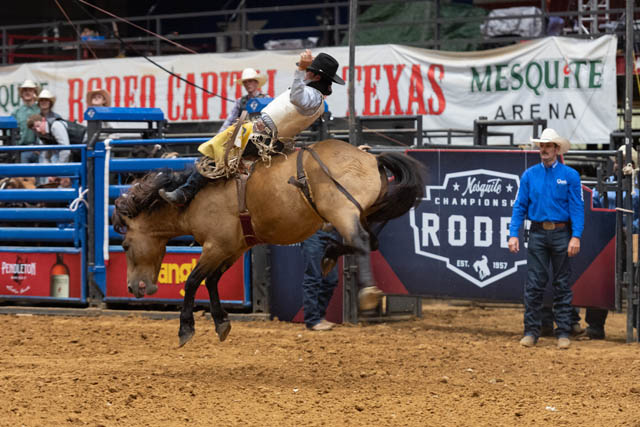 For many grill masters, mesquite wood is their go-to choice for smoking meat. It's bold, distinctive, and packed with flavor.
Though it's not known for certain that its etymology derives directly from the Texas tree, the the Dallas and Fort Worth Area destination known as Mesquite is so colorful and dynamic that it's hard to imagine an origin for its name coming from anywhere else. Experience all the delicious Texas barbecue, excellent shopping, thriving arts scene, rip-roaring rodeos, and exciting outdoor adventures and you'll definitely love what's cookin' in Mesquite.
A saloon, confectionery, blacksmith shop, post office, and just four homes were all that made up the city of Mesquite in its early days in the 1870's. The Texas & Pacific Railroad began stopping in Mesquite in 1878 and was promptly robbed by notorious outlaw Sam Bass and his gang. Historical markers at the spot of the robbery and a dozen other places around town are a great way to discover the city's unique history. Another way is to experience life on the prairie at one or both of Mesquite's local living history sites: Florence Ranch Homestead and the Opal Lawrence Historical Park.
If you're the type of person who enjoys a bit of shopping during your vacation, Mesquite has more than enough to keep you busy. Head to Town East Mall to find clothes and accessories from all your favorite brands. The mall is the centerpiece of what's known as Retail Row, one-third of Mesquite's "Rows of Texas." The other parts are Restaurant Row - a wildly varied stretch of more than 175 eateries - and Rodeo Row, home to the Mesquite Convention Center and its famous championship rodeo.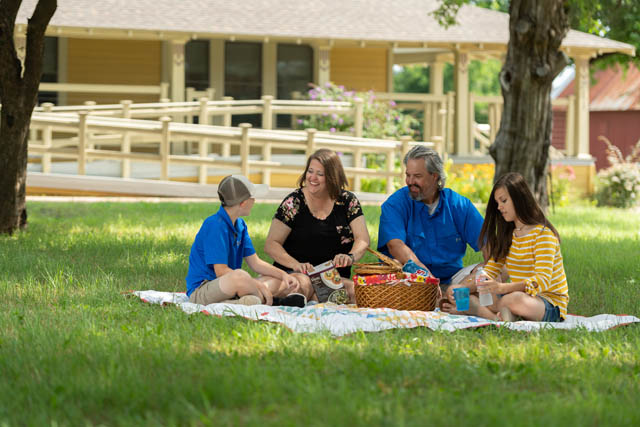 Watching the rodeo athletes do their thing is a great time, but if you want to work up a sweat yourself, there's lots of ways to do it here. The Westlake Sports Center offers archery lanes and lighted and covered tennis courts, while the Mesquite Golf Club provides a full day's worth of driving, chipping, and putting on a recently updated course. At the local Celebration Station, test your upper body strength on the rock climbing wall, take on a friend on the miniature golf course, and do your best Babe Ruth impression on the baseball or softball batting cages. For a good old-fashioned walk, run, or bike ride, head for the Mesquite Heritage Trail that starts at Towne Centre Drive and Franklin Drive.
Along with all the history, shopping, and dining, Mesquite hosts a full set of lively events throughout the year that are well worth checking out. Visit in May for the family-friendly KidFish, then come back in June for the ever-popular Rodeo Road Rally. There are many other events that you just can't miss, such as the Treasures Barn Sale, Pumpkin Fest, and the Amazing Technicolor 5K. The year is capped with Christmas on the Square and Christmas in the Park, two great events that will put you in the holiday spirit.
If you can't make it for any of these special events, don't worry. All that delicious barbecue, high-end shopping, and family-friendly fun is always on the menu in Mesquite.
---
---