---
Things to Do in The Colony
The Colony is a lively town on the southeastern bank of popular Lewisville Lake that has plenty of appeal for nature lovers, shoppers, and those who enjoy a challenging round of golf. Swim, fish, kayak, or go waterskiing on the lake, or pack your bag and stay at a cabin overnight near the water. Spend a day shopping all the home furnishing options at the massive Nebraska Furniture Mart, one of several retailers in the expanding development of Grandscape. While there, explore the new culinary offerings being added to The Colony's diverse food scene. There are so many things to do in The Colony. Below are some suggestions on where to begin your adventure.
---
Experience The Colony's Live Music Scene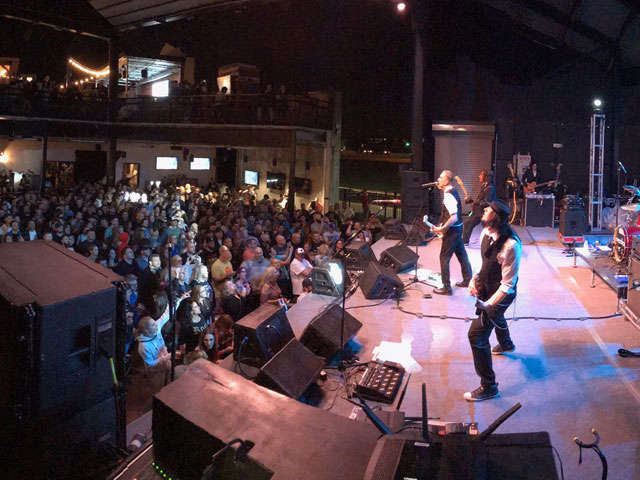 The highly anticipated concert venue, Lava Cantina opened in 2017 along the evolving boardwalk within Grandscape. The live music venue spans nearly 28,000 square feet and welcomes concert goers with a Bourbon Street exterior. The interior provides both indoor and outdoor stages, multiple levels, VIP seating, retractable roofs and more. The massive concert venue, bar and restaurant seats over 1,500 guests and hosts every type of music from local artists to major international acts.
Of course, Lava Cantina isn't the only live music spot in The Colony. Grab a beer and something tasty from one of several food trucks, find a seat at a tree-shaded picnic table, and listen to a local band belt out its tunes from the outdoor stage at Truck Yard. The Hard Eight BBQ location in The Colony pairs live music with its mouthwatering array of smoked meats, and The Shacks at Austin Ranch and Urban8 Food Court offer more intimate performances.
No two shows at each of these venues are the same, so visit them all to hear some of the best bands in North Texas.
---
Play a Round at an Award-Winning Golf Course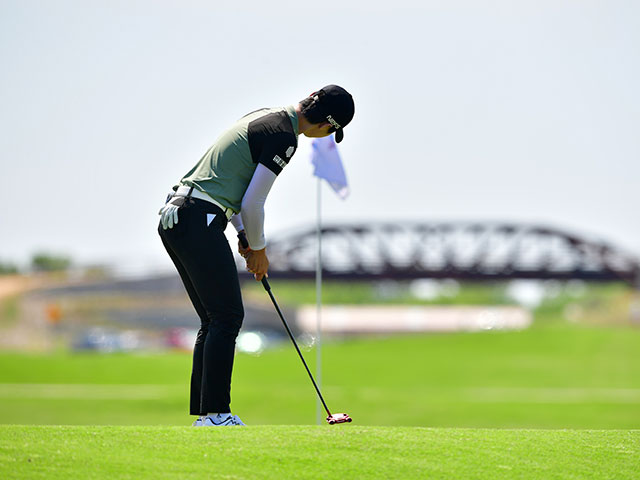 The Colony is home to three top-ranked golf courses that provide beautiful views of Lewisville Lake, unique layouts, and challenging play for golfers of all levels of skill.
Designers Tripp Davis and Justin Leonard created Old American Golf Club to emulate the timeless golf courses of the "Golden Age of Golf Architecture," between 1910 and 1937. Their careful attention to detail is evident in the course's natural contours, hazards, native grasses, and green shapes reminiscent of the classics.
Admire the throwback nature of the course, as well as all the spectacular lake views while you play through each of the 18 holes. Sink your last putt and you'll understand why this course has been ranked among the best in Texas by such publications as Golfweek and Golf Magazine. Old American Golf Club is proud to host the Volunteers of America Classic LPGA tournament.
Modeled after the sea-washed grasses and wind-swept dunes of Scotland's legendary links courses, The Tribute Golf Links & Guest House offers a playing experience unlike anything else in the Dallas and Fort Worth area. Not only does the 18-hole course take design cues from famous Scottish courses, it emulates famous holes from places such as St. Andrews, Prestwick, and Muirfield.
For even more picturesque views, head to Stewart Peninsula Golf Course, a nine-hole treat built on a peninsula jutting into Lewisville Lake. Featuring meticulous design details like the wind factor changing every two holes, Stewart Peninsula Golf Course is widely regarded as one of the finest nine-hole courses in Texas.
---
Spend a Day on Lewisville Lake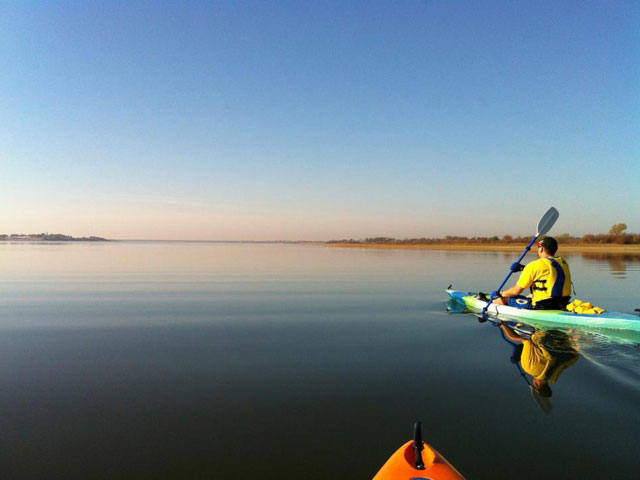 Lewisville Lake, one of the largest lakes in the Dallas-Fort Worth Metroplex, is an idyllic setting and provides visitors to The Colony with a wide array of things to do. When summers get hot — and you know in Texas they will — Lewisville Lake is the ideal place to cool off.
Enjoy a day out on the water when you launch a boat or rent a jet ski, pontoon boat, stand up paddle board, or kayak at Hidden Cove Park & Marina. For something a bit more relaxing, head to Stewart Creek Park and cast a line from the new fishing pier, splash at the swim beach, play a game of sand volleyball, or fire up the grill.
Lewisville Lake is a mecca of sorts for fishing enthusiasts. Find a shady spot on the bank and try your luck at catching a variety of bass, catfish, or crappie, all of which can be found in abundance in the lake. For other types of land-based fun, jog or bike along The Colony Shoreline Trail, 3.5 miles of exhilarating views, birding, and interpretive signs that tell you more about the flora, fauna, and history of the area.
---
Shop Until You Drop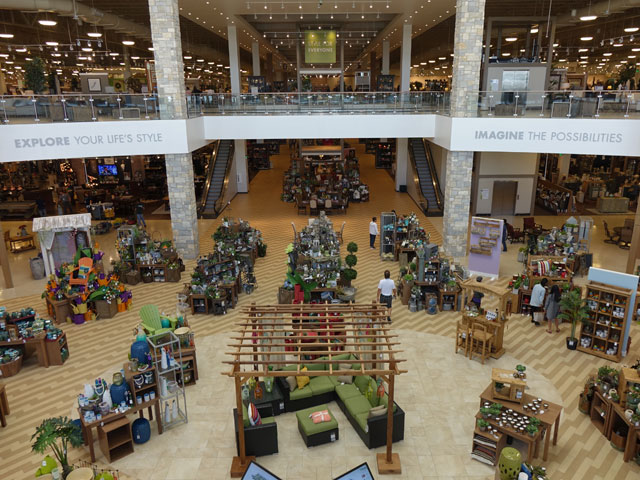 Spread out across 100 acres with 1.8 million square feet of showroom and warehouse space, Nebraska Furniture Mart in The Colony is not your typical furniture store. This store is a destination unto itself. Pack your comfy walking shoes because this place is worthy of hours of your time.
Browse a seemingly endless selection of the latest and greatest tech on the market and check out high-end product demonstrations from the likes of Sony, ASUS, and MSI. A Nintendo game truck frequently makes an appearance as well, giving you the chance to try the newest releases before you buy.
For the latest in trendy décor and gifts, peruse the selection of furniture, rugs, and more of Joanna Gaines' own Magnolia Home collection. As if this wasn't enough, don't miss Nebraska Furniture Mart's frequent events that feature live entertainment, giveaways, family-friendly activities, and celebrity guest appearances (including Jeff Foxworthy and Ben and Erin Napier, hosts of HGTV's Hometown).
Anchoring the impressive Grandscape development, Nebraska Furniture Mart is surrounded by unique dining and entertainment, all within walking distance. Although you could get lost in here, it's not the only place you can shop in The Colony. Check out The Boho Market at The Shacks at Austin Ranch to shop one-of-a-kind wares, listen to live music, and indulge in food and drink specials. Once April 2020 rolls around, step inside SCHEELS, which will be the world's largest all sports store. From hunting and fishing gear to athletic wear and fan gear, SCHEELS will have it all.
---
Earn the Highest Score at TopGolf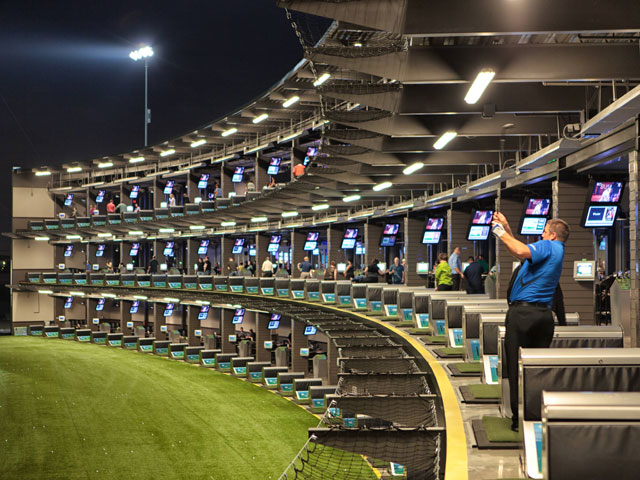 TopGolf is more than just golf and entertaining for all ages and skill levels; even if you've never taken a swing or don't own clubs. Challenge your friends to an exciting interactive round where you'll tee off from a private bay on one of three levels. Aim specialized microchip balls designed to track each shot and calculate scores based on distance and accuracy.
Enjoy delicious food from TopGolf's extensive menu delivered to your hitting bay or in the comfort of the dining area or bar. There's often live music, patio games and special events scheduled throughout the year and catch televised sports games on more than 250 HDTVs throughout the complex.
---
Savor Some Seriously Good Food
Dining in The Colony is more than just a meal. It's a palate-pleasing, globe-trotting culinary adventure all its own. From steakhouses and barbecue joints to Asian restaurants and a Cuban café, The Colony has it all. Try some of the best Texas barbecue around at Hard Eight BBQ, where brisket, pork ribs, sausages, chicken, ham, turkey, and a host of other goodies are slow-roasted by an expert pit master. Craving some ropa vieja or a plate of picadillo? The Latin Pig serves up savory stewed beef, chicken, goat, and pork dishes paired sweet plantains along with delicious sandwiches and pastries. No visit to The Latin Pig is complete without ordering cortadito, a Cuban take on espresso topped with steamed milk, or a colada, an espresso drink meant to be shared with friends.
Looking for a one-stop culinary shop? Look no further than Urban8, home to eight restaurants under one roof. Choose from Vietnamese, Japanese, Italian, Mexican, and American fare and enjoy your meal along with the lively atmosphere. Follow it up with a drink from the Str8up Bar or some frozen yogurt and you've got all you need for a great night out.
Beyond the kind of food you'll find in The Colony, there are also a range of dining experiences on the menu. Dig into home-style cooking and seafood favorites at Rockin' S Bar & Grill atop the floating patio on Lewisville Lake. Seeking a more refined dining experience? Reserve a table at Arno Italia, which features a menu of handcrafted pastas, pizzas, and elegant Italian dishes best paired with a glass of fine Italian wine from their cellar.
There's something delicious for everyone in The Colony, so make sure to bring your appetite.
---
More to Come in 2020
As if all this wasn't enough, you'll find there are even more things to do coming soon in The Colony. Race high-speed electric go-karts, play your choice of more than 120 arcade games, conquer an indoor ropes course, go for the highest score in the two-level laser tag arena, and more at Andretti Indoor Karting and Games. Watch the latest Hollywood epics in the Galaxy Theatre, a state-of-the-art movie theater complete with luxury stadium seating, plush recliners, and an on-site restaurant and bar.
A range of new dining experiences are soon to join The Colony's long list of restaurants. Indulge in the complex flavors of Korean and Japanese cuisine at Akira Back, a restaurant named after the Michelin star chef who also has locations in Bangkok, Hanoi, San Francisco, Doha, New Delhi, and more. Meanwhile, Windmills seeks to provide something different. Read one of thousands of books, savor delicious handcrafted burgers and house-brewed beer, listen to live music, and take in the low-key vibe. Originally opened in Bangalore, India, Windmills is ideal for quiet conversation and fun nights out with friends.
Davio's Northern Italian Steakhouse, lead by celebrity chef Steve DiFillippo, will further enrich The Colony's dining scene with its aged steaks and one-of-a-kind seafood dishes. There's even more upscale dining to enjoy at Quartino Pizzeria & Wine Bar, purveyors of authentic Italian fare, regional specialties, house-made cheeses, and Italian cocktails.
All four restaurants are opening in Grandscape, a more than 400-acre shopping, dining, and entertainment complex that is constantly evolving with new offerings.
---
---